Calling Dominican Republic has never been easier
LlamaRepublicaDominicana offers affordable international calls and top ups, so that you can keep in touch with your loved ones back home.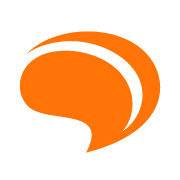 About LlamaRepublicaDominicana.com
LlamaRepublicaDominicana is an international telecom company especially designed for expats from Dominican Republic who want to stay in close contact with their family and friends while living thousands of miles away from them. Our experience in providing impeccable overseas calls and mobile top ups to Dominican Republic dates back to 2007. There's no easier way to feel closer to home than by using LlamaRepublicaDominicana!
What we offer
Mobile Recharge
Recharge mobiles in Dominican Republic →
With this extremely easy to use service you can recharge your phone or send minutes to your family and friends back home. And not only there! You can send top ups to mobiles belonging to 400+ operators in more than 140 countries. That's practically the entire world!
Voice Credit
Prepaid minutes for calls to Dominican Republic →
International calls are made easy with Voice Credit. You can call Dominican Republic from any phone through an access number, or by using our KeepCalling app for iOS and Android devices. This calling app is free to download and also enables you to send SMSes.
Virtual Number
Call forwarding from Dominican Republic →
When you're so far away from Dominican Republic it's much harder for your loved ones to contact you, so you're probably the one doing all the calling, right? Not anymore! If you get a Virtual Number your family and friends will be able to call you anytime at their local rates.
See what our customers have to say:
EXCELLENT
4.8 out of 5 based on 1028 reviews
October 26, 2021
Samuel L.
I am satisfied with your service
I am satisfied with your service. It is very easy to use, to pay for, and to track. ...
December 30, 2020
Rose Aptano
I've been using this for a while and I love it! It's extremely convenient and hassle ...
July 11, 2020
Yafreisy Martinez
The most secure and fastest way
The most secure and fastest way to recharge your relatives mobile number in the Domin...
Need more details?
For any type of question, we're here! Either through our Help Center, or through our amazing Customer Support team, available 100% of the time.